Nestled alongside coastal Highway 101 is a beautiful, sun-kissed land of elegantly sprawling vineyards, oak-spotted pastures, sweeping hills, and a welcoming small town called
Paso Robles
. This charming California town is steeped in history and surrounded by vineyards whose vines seem to reach infinitely to the sun.

Paso Robles also has a picturesque downtown that boasts several superb restaurants and excellent wine-tasting rooms. Located between Los Angeles and San Francisco, this lovely town has easy access to the Central Coast beaches and the California countryside's rolling hills. Paso Robles is a town where you can experience and enjoy the real California.
Once you see this picture-perfect town, you'll surely fall in love with it.
Hertha Wolff-Arend
can help you search the homes for sale in Paso Robles to find your dream home, whether a vineyard, a horse farm, or a single-family home.
Hertha Wolff-Arend Real Estate
will far exceed your real estate dreams.
A little about Paso Robles

Paso Robles is a small town with a delicious history. Located in San Luis Obispo County wine country, this historical town was founded by Spanish conquistadors and Franciscan missionaries. The conquistadors and missionaries began growing grapes for wine sometime in the 1790s. Almost 100 years later, what started as a few small vineyards became a commercial winemaking explosion of vineyards and wineries, creating some of the finest wines in the world.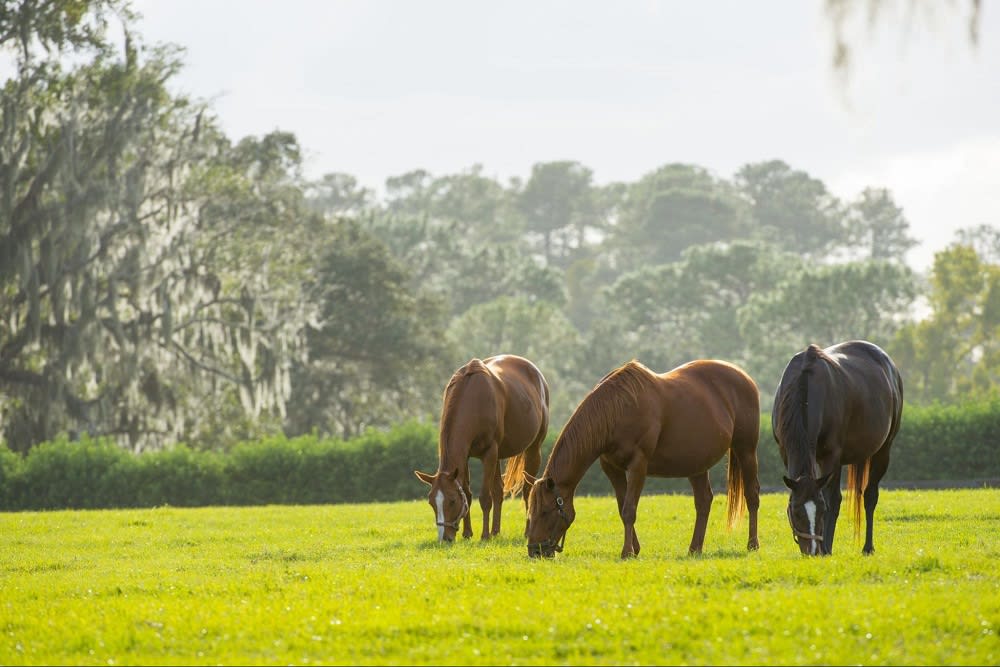 In addition to vineyards and wineries, Paso Robles is known as horse country. Horse farms abound in and around the charming town, and horse properties for sale in Paso Robles offer horse lovers the opportunity to have the horse farm of their dreams.
Paso Robles has its own Horse Park that hosts various events in various equine disciplines. The park hosts horse shows on multiple levels, from local to national competitive hunter/jumper shows and events in other equine disciplines.
Paso Robles Horse Park
officially opened for business in 2015 and has been an excellent addition to the community since the beginning. The town—and most of the community—tend to be horse-friendly, and the horse community is strong, warm, and welcoming to anyone who loves and cares for horses. Despite having diverse disciplines, and understandings of the horse and its purpose, the equine community of Paso Robles is always kind, compassionate, and knowledgeable.

Whether it's the natural hot springs, elegant vineyards, majestic horse farms, world-class food, outstanding wine, or luxury properties, you will surely enjoy the sun-kissed warmth of California's beautiful wine country in Paso Robles.
Paso Robles community and lifestyle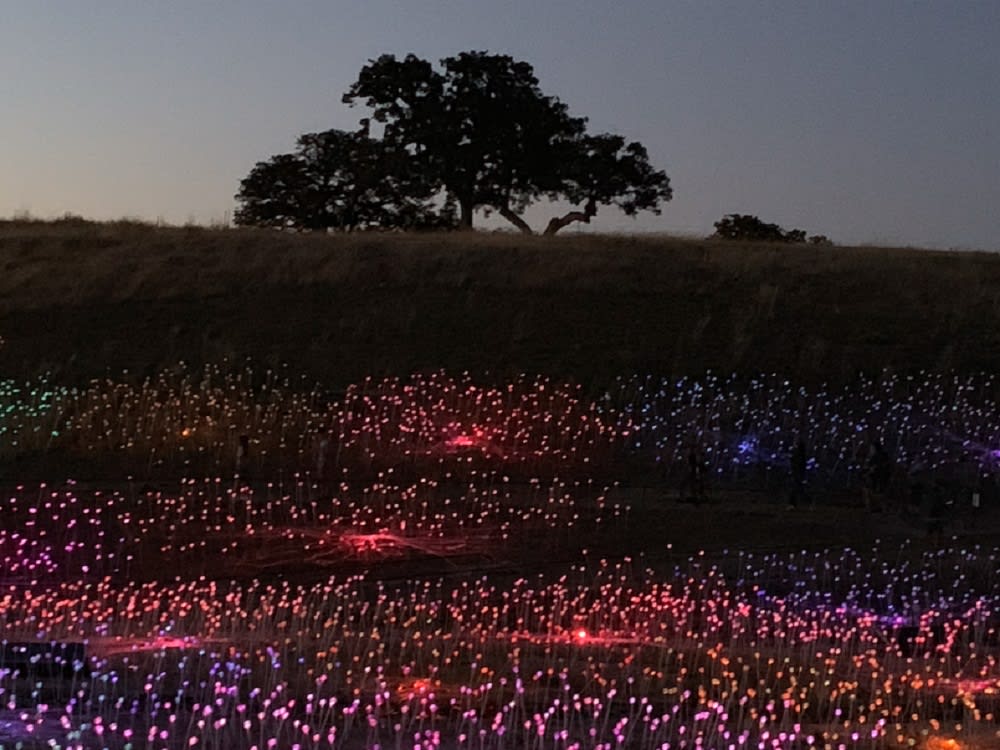 Sensorio, field of light in Paso Robles

Paso Robles is a beautiful, small town with a great sense of community. More than just a dot on the map, Paso Robles is a lifestyle that reflects the values and feel of the real California. The city has abundant opportunities for outside activities and recreation—such as horseback riding, hiking, and the natural hot springs—allowing you to enjoy the beautiful weather any time you like. In addition, it has a flourishing downtown area with world-class food and many local businesses. Each business is dedicated to doing its best to cater to your every need and anticipate your heart's desire.

Moreover, daily life that pairs with the growing grapes throughout the lush vineyards creates a lifestyle all its own that begets an eminent sense of warmth and kindness reflected in the genuine welcoming nature of the town and community. Combine that with the elegance and grace of the horse and the plethora of horse farms that dot the landscape around Paso Robles, and you have a comfortable, laidback lifestyle. Paso Robles is the picturesque small town of your dreams.
Paso Robles entertainment, food, and shopping opportunities

Downtown Paso Robles is a delightful area that offers the community a vast selection of restaurants, boutiques, and wine tasting rooms. You can find stores and restaurants in the blocks surrounding the lovely Downtown City Park. The following are just some of the delicious restaurants in downtown Paso Robles:



There are also delightful retailers, such as:


Firefly—A store offering handmade clothing and home goods

Spice of Life—A store offering specialty spice blends and loose-leaf teas for you to enjoy

Ambiance—A store offering clothing, shoes, jewelry, and accessories for every occasion
Downtown Paso Robles is a beautiful place to live, with many restaurants, stores, and wine-tasting rooms to explore and enjoy. Let real estate agent
Hertha Wolff-Arend
help you find the home of your dreams here.
Paso Robles activities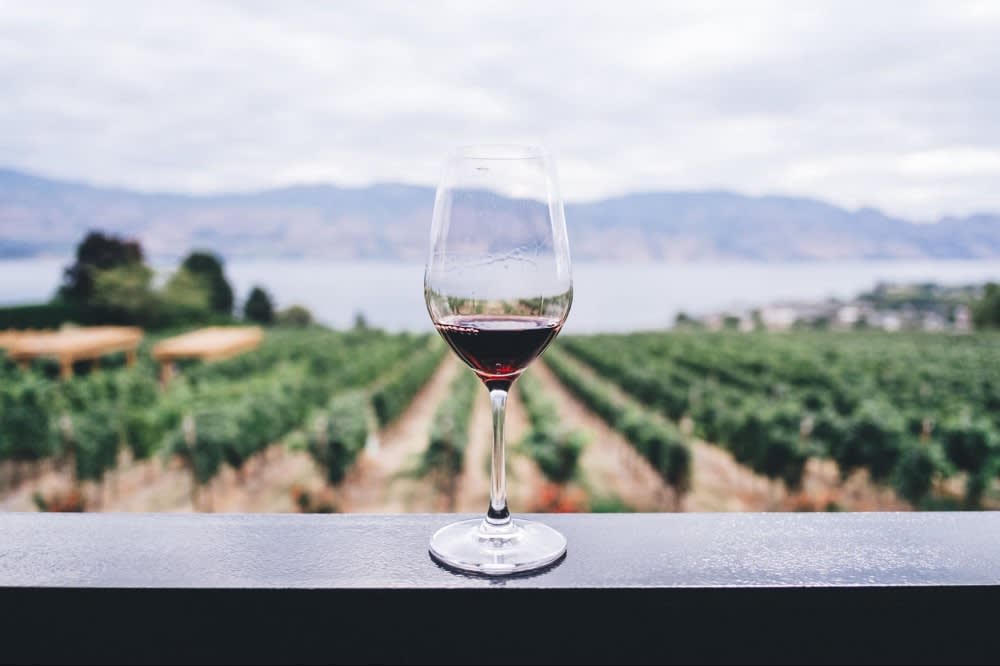 Paso Robles is full of many options for occupying your time and bringing a smile to your face. The soil around Paso Robles is exceptionally fertile and conducive to growing grapes for wine. More than 25 varieties of wine grow around Paso Robles in more than 250 wineries. Some of the more popular wineries include:



The list of quality wineries is long, you need to visit the area to find your favorite.
Additional events in Paso Robles include
Paso Robles Art in the Park
. This fantastic event is held twice yearly and showcases some of the most incredible art in the area. There's also the Paso Robles Olive and Lavender Festival, a fascinating festival where you can find everything from seminars to demonstrations, arts and crafts, and collectibles.

You can also visit the Franklin Hot Springs and the River Oaks Hot Springs Spa. These facilities allow you to soak and heal in natural hot springs. Lastly, you can access the Ravine Water Park and Barney Schwartz Park, where you can enjoy various amenities.
Make Paso Robles your home

There are many reasons to choose Paso Robles for where to live your life. This small town is comfortably nestled on Highway 101 between Los Angeles and San Francisco, so either one is easy to get to if needed. This town boasts gently rolling hills, giant oaks rustling in the breeze, luxuriously sprawling vineyards, and a delightfully quaint downtown.
Divine luxury properties with happily grazing horses lie between vineyards. Paso Robles has everything you want in a town: class, elegance, warmth, and a welcoming and friendly community. Let knowledgeable
real estate agent Hertha Wolff-Arend
help you find the home of your dreams in Paso Robles.